DAVE'S CONGRUENT BONUS BUNDLE FOR BING BLASTER

Bing Ads…The Easiest & Most Budget Friendly Way To Make Money Online!

Claim All The Extra Bonuses Below When You Purchase
Bing Blaster From This Page Today…

Here's What You Get With Bing Blaster

Bing Blaster is a results-backed method that Dan has been using for months. He's going to teach you how to run Bing Ads with a direct linking strategy AKA a one-page funnel.
So, there's no need to have your own website, creating videos or any of the other technical stuff. You will need to build a simple page to send your traffic first before re-directing it to the sales page.
These pages can be build with ANY page builder of your choice, even free ones such as Google Sites or Systeme.io. Dan will walk you step by step through the whole process.
You also have the choice between a beginner method or a slightly more advanced intermediate method.
But Why Should You Consider Running Bing Ads?
Along with its partners, Bing still handles over one-third of desktop traffic in the US.
Over 71% of Bing users are 35 years old or older which means they've got money to spend
Bing is way more friendly towards affiliate marketers so your ads get easily approved.
The average cost-per-click on Bing can be about 60% lower than on Google or Facebook
Still In Doubt? Well, I totally Understand…But Did You Know That You Could Start Running Paid Ads Virtually For Free…

Start Testing The Waters With A $100 Bing Ads Coupon Which Will Only Cost You $9.99…That's $90 Of Free Ad Spend To Get You Up And Running As Soon As Today!

Just do a Google Search for "Purchase Microsoft Ads Coupon" or just visit Voucherstore and buy yourself a Microsoft Ads Coupon.

Here's Exactly What I Would Do…
Go through the training and pick a method that suits you best (Beginner or Intermediate)
Then go to Voucherstore and purchase a $100 Bing Ads Coupon
Set up a campaign as shown in the training
As soon as I'm making money I'd purchase upgrade 1, and learn how to build an email list with Bing Ads
Test out different offers and when I've found a winner – scale up my advertising budget
Bing Blaster – Price & Funnel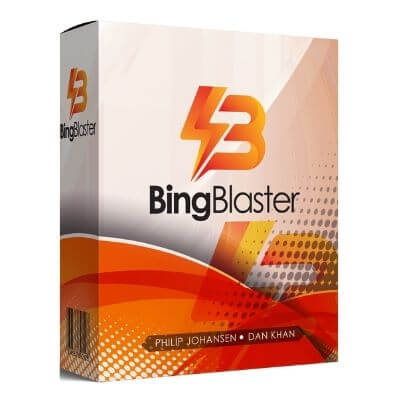 Get Bing Blaster For Just $12.95
NOTICE: When You Try To Leave The Sales Page There Will Be A Pop Up With A $4 Discount.

Upgrade 1 Bing Blaster Pro $37

Dan will teach you how to build an email list with Bing ads for pennies on the dollar. (Works in any niche)
Upgrade 2 Done For You Ads $47

This upgrade gives you all the proven ads and creatives that Dan has used to consistently turn $1 into $10.
Upgrade 3 Unlimited Traffic $67
Dan and Philip are allowing you to put your Bing or Google pixels on their sales pages so you can use these pages to set up re-targeting campaigns.
Upgrade 4 Resell Rights $97

Get the resell rights to Bing Blaster and enjoy 100% commissions throughout the entire funnel.
You'll Get Instant Access To All The Extra Bonuses When You
Purchase Bing Blaster Through My Link
You'll get access to a full and easy to follow course on getting traffic from Bing. In the main training Dan is a little bit rushing through the modules which can be confusing especially if you've never used the Bing ads platform before.

This training will give you all the details about the nuts and bolts of the platform so you'll be able to set up your campaigns without getting stuck every 5 minutes!
You'll get access to 18 step by step checklists that will walk you through the entire process of setting up profitable Bing Ads campaigns.
Everything is covered in these checklists from simple sales funnel ads to advanced sales funnel ads. If you run into a problem along the way you'll surely find the solution in these detailed checklists.
You'll get access to a full blown video tutorial about running solo ads campaigns. We all know that solo ads are another fast way to get traffic to your offers BUT if you use them without proper knowledge you'll burn money faster than a running cheetah on steroids.

In this extensive training you'll discover all the juicy details that you need to know of in order to make your solo ads campaigns profitable.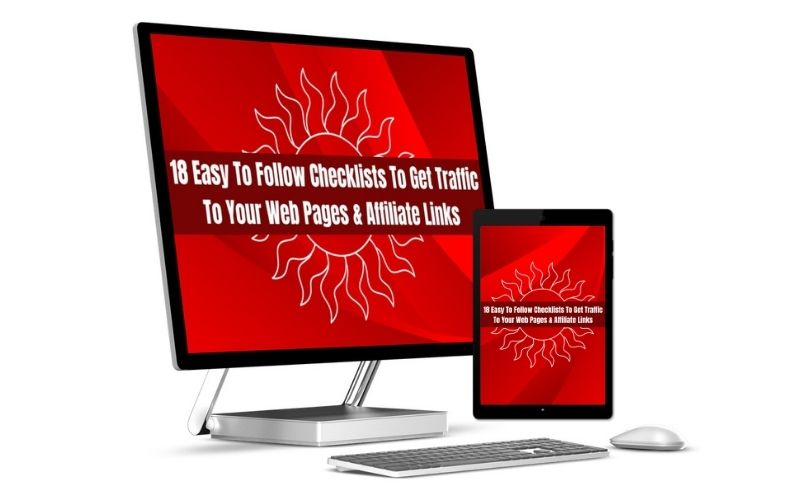 Get access to 18 easy to follow checklists that cover nothing but highly effective traffic strategies. We'll go over both free and paid traffic methods so you'll be able to get all the traffic you desire.
Just follow the steps in these checklists and you will get clicks and sales.
The extra bonuses from the vendor will be delivered in the members area of Bing Blaster
Looks Good, huh. Well To Get All These Bonuses All You've Got To Do Is…

If you purchased through Warrior Plus…Log into your account, find your purchase and click on the bonus